...but if someone tells you that an Irish Wolfhound has bitten a child does not believe it: he is truly the Gentle Giant of the Fable. (Piero Renai della Rena)

New litter coming for Christmas 2023 !
Please, call us for informations and reservations.
349 2467337 - 377 1445578
Our family is Camplone of Pescara, city in the middle of Adriatic coast. Dad Mariano, since young passionate of nature and animals, has chosen the company of Irish Wolfhounds as soon as he found time and space to devote himself to them, thanks to his job as a Tennis Club owner that gave him a way to combine many realities at the same time. We children grew up then with these "huge toys" always around ... And we can not do anything but continue to breed (as a hobby) these beautiful dogs, according to the unconditional affection and dedication received from them. Our site was created primarily by the intention to introduce more and more to all the dog-loving these wonderful and docile specimens, so rare here in Italy.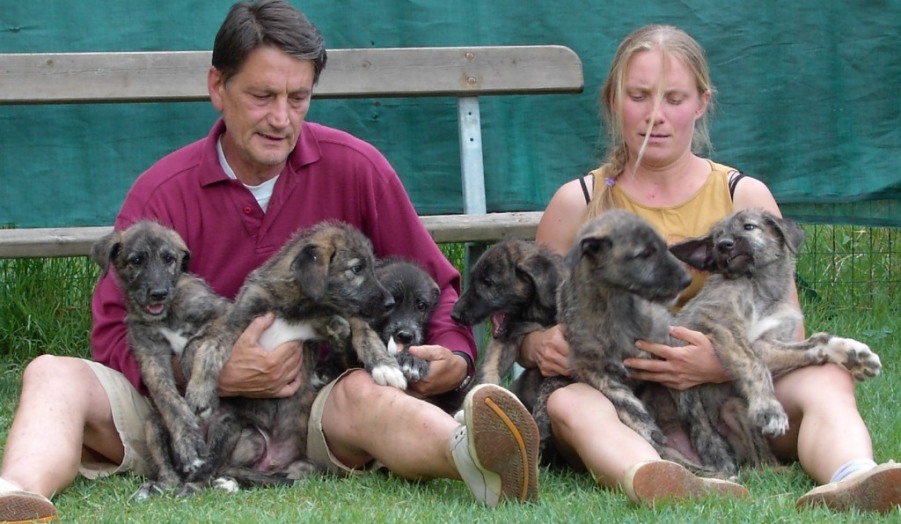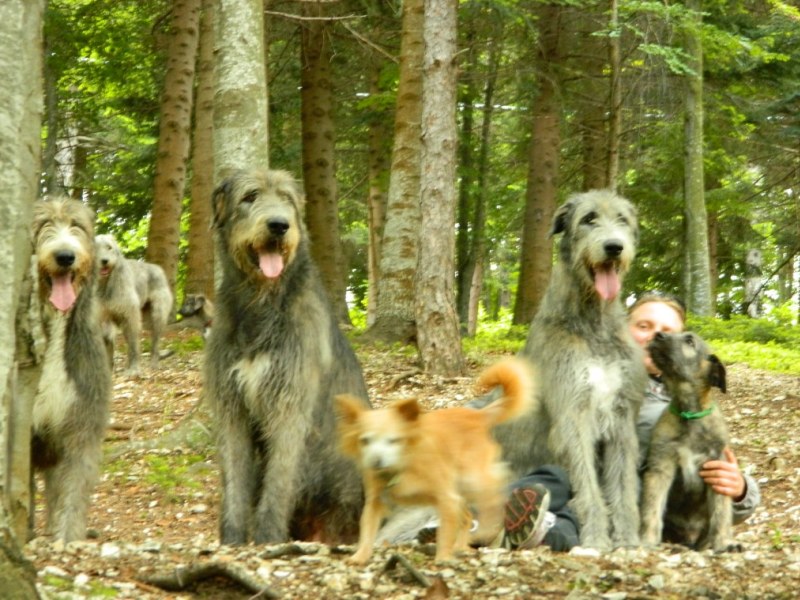 (In Italian language CAN-D'EIRE means "dog of Ireland" but CAN-DEI-RE means "dog of Kings"...)
You can pronounce the word candeire as it is more natural for you: for us doesn't matter much if our Irish Wolfhounds will be remembered as "candéire" or "candeiré." Of course,
 the different pronunciation change something in the concept of this word, but for us, it does not transform its purest sense, which is tied to the roots (and temperament) of our wonderful IW and their owners ... 
In fact, the EIRE, even today, is deeply rooted in their traditions and myths of his noble founders and legends of their brave dogs , faithful fellow Man of the North both in front of the fireplace and on hunting grounds or in the most 
daring battles.
In ancient times the great Wolfhounds was one of the most appreciated and coveted gifts that the monarchs of Europe could get from a friendly relationship with the King of Ireland. 
And now the Republic of Ireland has even "officialized" his big wolfhound in many events - even international - and in many monuments, just to tie it firmly to the folklore of his people. 
For our part we have chosen, for over 35 years, to own Irish Wolfhounds because with them we can still live those blunt feelings, related to the nature, the rural life and the fireplace, which were the habitat of the ancient Norse Lords but still the ambition - in the modern EIRE as anywhere else in the world - to anyone not accustomed to chaos and the sedentary lifestyle of the metropolis.
So let you choose whether these gentle giants and devotees can be defined as "candéire" or "candeiré" 
bacause what matters to an Irish Wolfhound is that his master is noble... 
of mind and that they will fight together... the
boredom.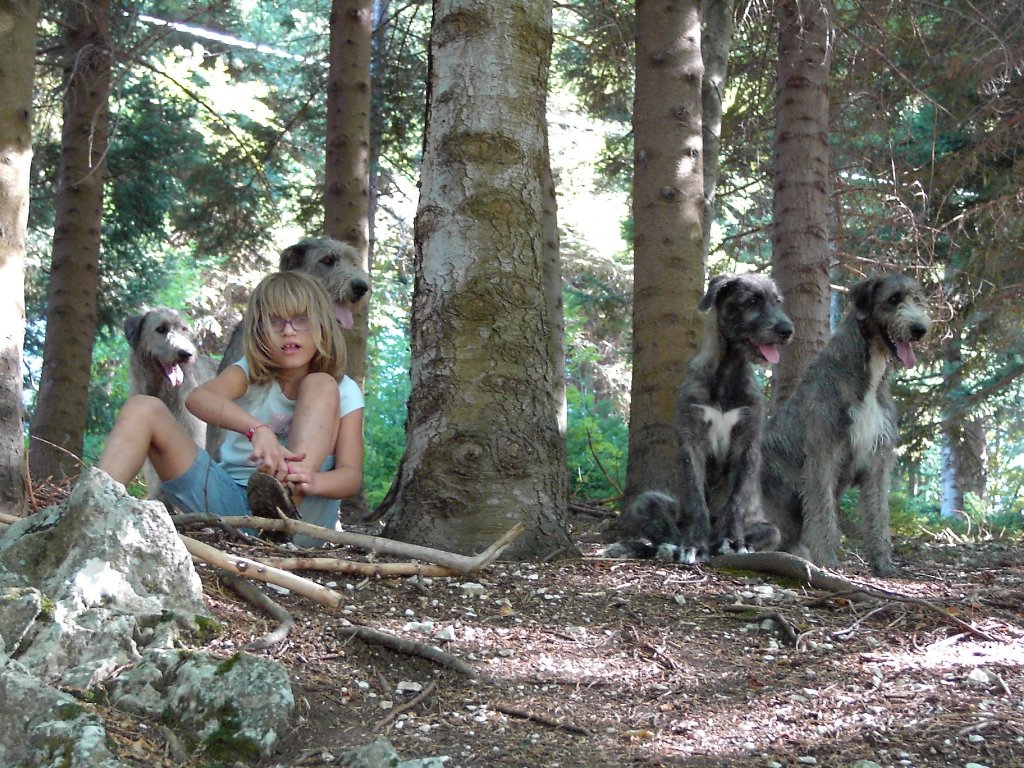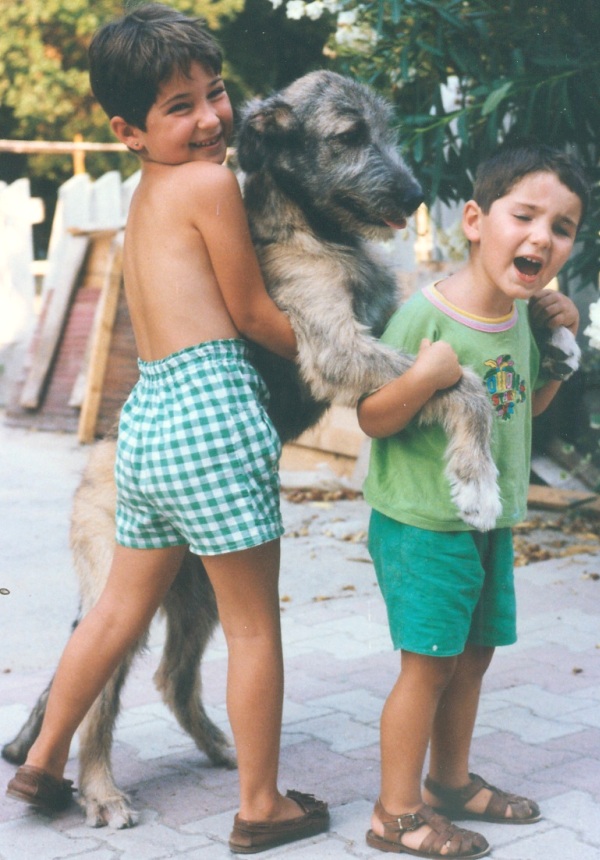 via PANTINI 72 - PESCARA (Italy)

377 1445578 -

349 2467337