New litter coming for Christmas 2023 !
Please, call us for informations and reservations.
349 2467337 - 377 1445578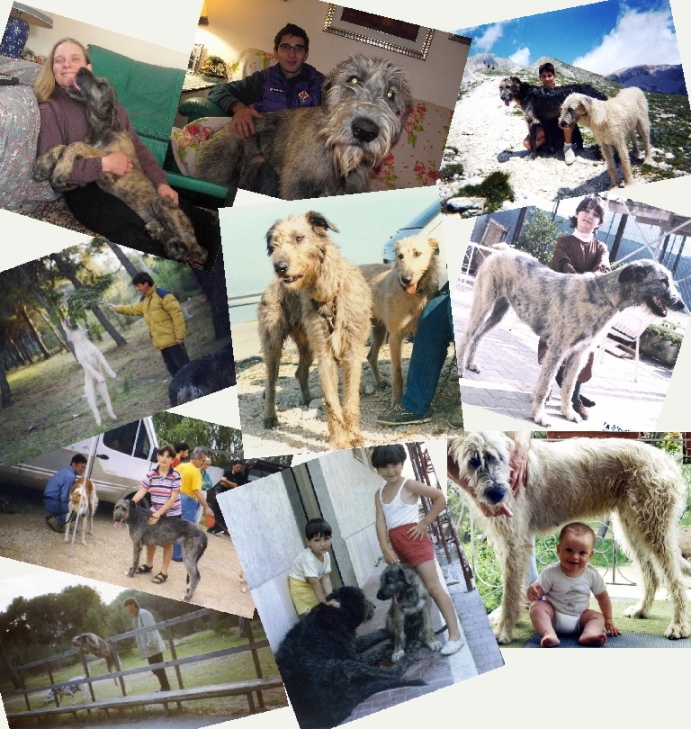 This
collage
intended to introduce
briefly
our
Irish
Wolfhounds,
past and present.Every
picture of them
reminds us
that
our
particular
Greyhounds
have
accompanied
all the
moments
and
experiences
of our
family.
And that
will
always
live again
unforgettable emotions.
But it is meant to be, this collage, a small but evident demonstration of how these wonderful "candeire" can share with their owners every moment of common life, knowing how to deal with intelligence, strength and infinite patience each different experience.
To a "candeire", in fact, you can ask to follow you on top of a mountain or into the sea,just as you can ask to take care of your child, playing without overwhelm him, and you can also train him for running, jumping or hunting among large fields , and you can even invite him to keep you company in front of the TV orthe fireplace, while respecting the small space of a sofa: a "candeire" will obediently adapt in your wishes and will not ask for more than to be close to you and your beloved.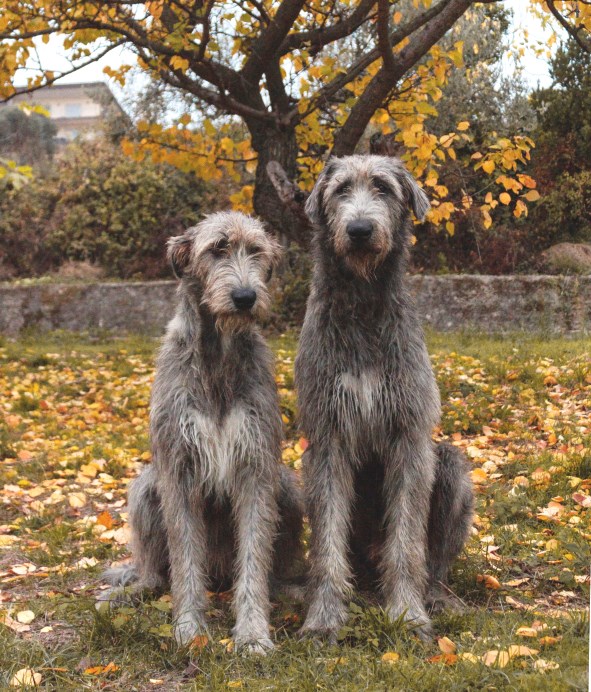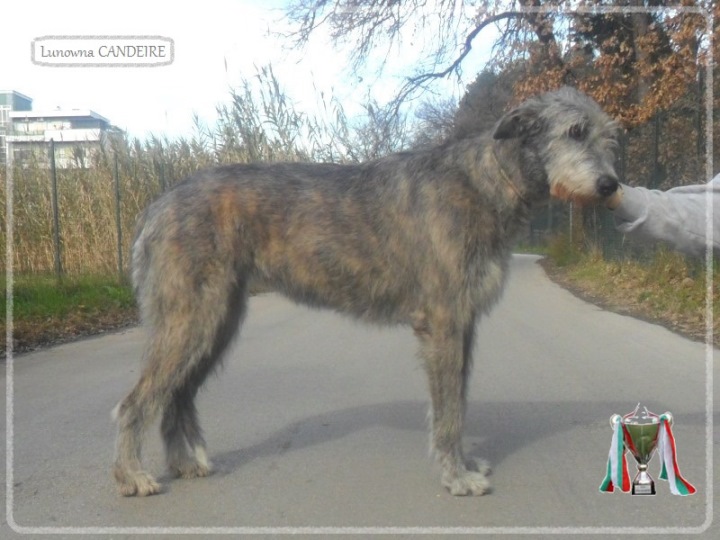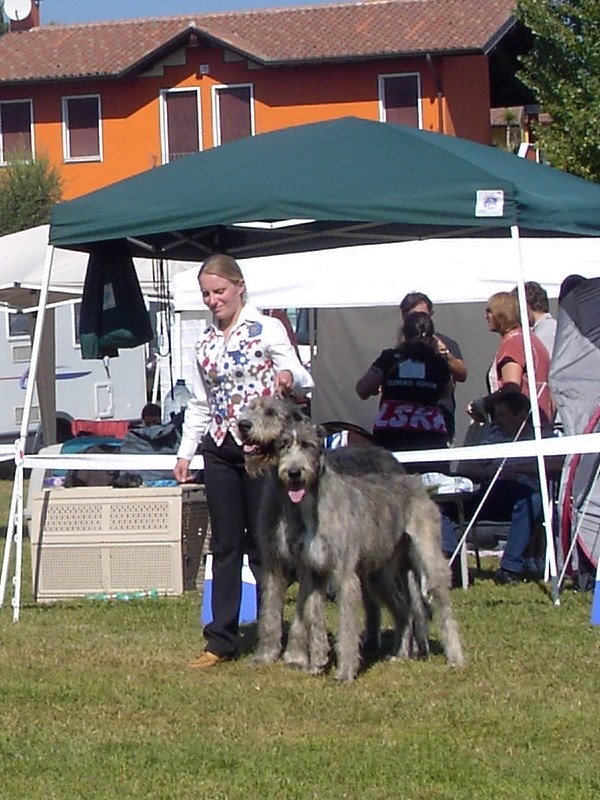 | | | |
| --- | --- | --- |
| | | |
| via PANTINI 72 - PESCARA (Italy) | | 377 1445578 - 349 2467337 |